Decision Making For Leaders provides scientifically based educational materials suitable for developing leadership skills among current and potential leaders in the private, public, and non-profit sectors. It is based on research conducted over the last four decades by Victor Vroom and his colleagues. Vroom holds the BearingPoint professorship of management (Emeritus) at Yale University.
Featured products:
Leadership Styles Analysis
apply your leadership style to 30 decision-making scenarios and get a detailed analysis of your management style.
See Sample Report
,
More Information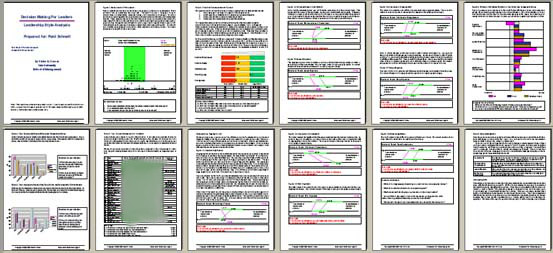 Expert System a software package that selects the most effective decision process/leadership style for use in specific situations. Expert System also includes information on the taxonomy of leadership styles, definitions and samples of the situational factors, the logic and equations underlying the normative model, and a bibliography of research on which the model is based.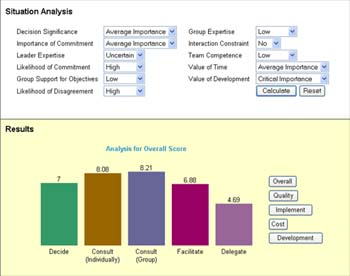 View all products and services